ABOUT US
Dedicated Developments is a boutique property development company which has been established since 2008. We provide premium returns for our investors through our fresh and innovative property developments.
As an investor you can expect premium returns which are known and guaranteed from the beginning. Our projects generally consist of buying large blocks with development potential giving varied investment terms depending on the type of project, terms of between 3 and 18 months can be expected.


MISSION STATEMENT
Dedicated Developments is a proud South Australian company providing fresh and innovative developments which give investors safe opportunities with premium returns.

GALLERY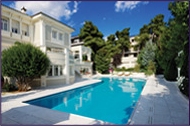 ---
CONTACT US
Dedicated Developments

Mob: 0423 167 973
PO BOX 964, Glenelg 5045
info@dedicateddevelopments.com.au
ACN 13 320 5339
ABN 66 133 205 339